Top Ten Myths About Drop Tuning


​Posted by Drop-Tuning.com 9:27PM 6/1/2017

Formed in 1997 in Phoenix, Arizona, Soulfly makes the cut as the #10 Nu-Metal pioneer for our list. The band was started after former Sepultura frontman Max Cavalera left Sepultura in 1996 to start a new project.

Featuring many common Nu-Metal and metal themes, Soulfly also works in alot of interesting tribal and cultural themes that made for a very unique sound. Each of their first six studio albums debuted on the United States Billboard 200, firmly making these guys Nu-Metal icons.


Here is ​Soulfly at 70,000 Tons of Metal in January of 2015.

Massachusetts rock band Godsmack have been a vital part of the Nu-Metal scene since their formation in 1995 and more notably, their first album release 2 years later.

Starting as a local rock band and slowly rising in name and fame through FM radio, Godsmack did it the old school way and are now known globally as a founding element of the modern rock-metal and Nu-Metal genres.
Pictured, is Godsmack at Rock Am Ring 2015.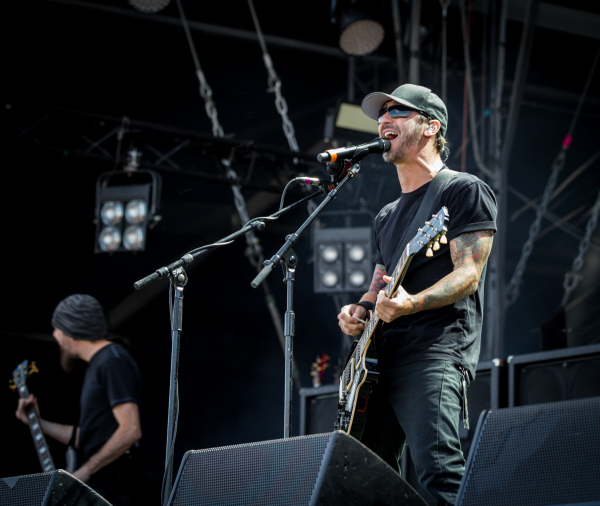 8. Rage Against The Machine




Often known as RATM, or simply Rage, this Nu-Metal group was formed in 1991 in California. Featuring a rapper as the main lyricist, Rage carved itself out a unique, steady niche in the late 90's metal scene that has lasted to this day.

Despite having been on hiatus since 2011, the band remains together and may still release new music in the coming years. Rage uses a mixture of heavy thrash riffs and aggressive rap lyrics, as well as soft guitars and singing at times. This iconic sound cements them at #9 in this countdown of the top 10 Nu-Metal bands.


Pictured below, is Rage at Vegoose Music Festival on 28 October, 2007.

Most people in the United States have heard of Papa Roach, the hard rock/ Nu-Metal band fronted by Jacoby Shaddix. Roach, as it has been called, was formed in Vacaville, California in 1993.

Since their founding, Papa Roach has toured and produced albums at a steady pace. Despite having had a couple of hickups along the road with band mates, Papa Roach has played and toured with some of the biggest names in both the rap, and metal industries, putting them at #7
Below is Papa Roach at the Zwarte Cross 2010, Lichtenvoorde, Netherlands.

​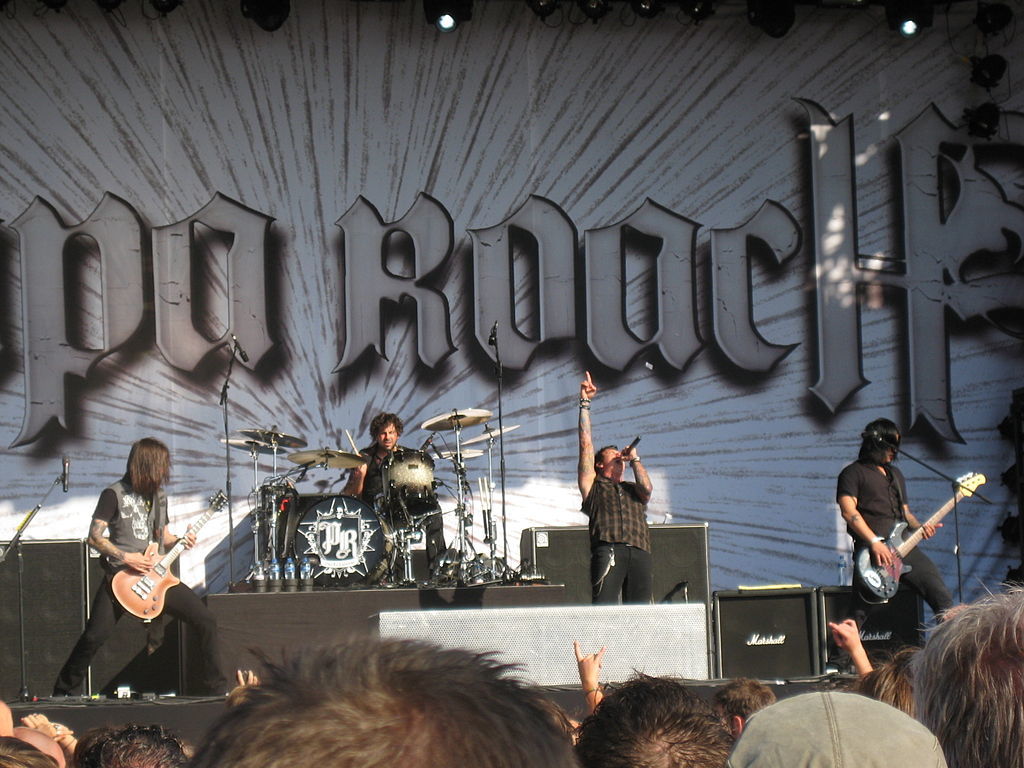 Disbanded in 2010, Mudvayne had a good run at international fame. Mudvayne was formed in Peoria Illinois in 1996, and are known for their iconic face paint, uniforms and album art.

The release of 5 studio albums, as well as almost non stop touring, earned Mudvayne a spot in the metal game as true innovators. Mudvayne, for many, was a band offering something truly fresh and original to the Nu-Metal world.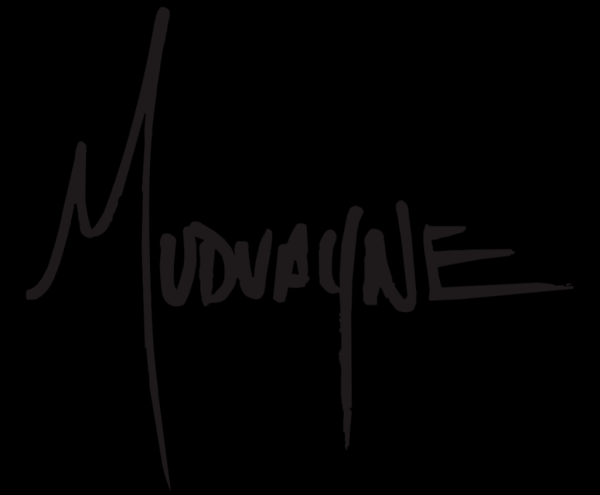 Above, is the long time Mudvayne logo.
This rmenian American metal band is an industry icon. Formed in Glendale, California in 1994, SOAD, or 'System', has enjoyed long term success despite creative differences, and is technically still together and on hiatus.
SOAD is known for its one-of-a-kind vocal, and lyrical themes that often sound more like incoherent ramblings than a metal song. Undoubtedly one of the biggest names in not only the Nu-Metal industry, but also pioneered many new styles.
​
Pictured is the album cover from the bands very successful sophomoric album, Toxicity.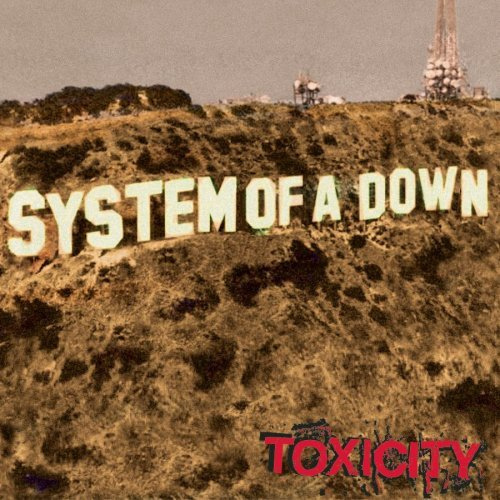 Fronted by vocalist Fred Durst, Limp Bizkit​ is a well known band from Jacksonville, Florida, formed in 1994. Limp is known by many for their elaborate live shows and onstage antics. Most people have heard their music and know exactly what makes them stand out and their music so unique.

Through the years, Limp has garnered alot of love and support, but not without alot of drama and 'beef' with other artists. This very public career has earned the band a ton of press, which, when combined with 6 studio albums, puts Limp Bizkit firmly in the #5 spot on our list.

Seen here, is Limp Bizkit at the Grammy Awards, February 23, 2000.

This iconic 5 peice band, for many people holds the title of the #1 most influential Nu-Metal band, and has only recently started to fall from 1st place, which is still debatable.

Formed in Bakersfield, California in 1993, Korn is beloved globally and has received tons of awards and accolades for their influence in the Nu-Metal game.

Frontman John Davis is not only known for his high energy live performances, but also his psuedo-beat boxing/grunting vocals on several songs, he even plays the bagpipes live at many shows. 
With 12 studio albums and countless other official releases, Korn are global metal icons. The band remains together to this day and have released new music as recently as July 16, 2016.

Below is an image of the members of Korn.​​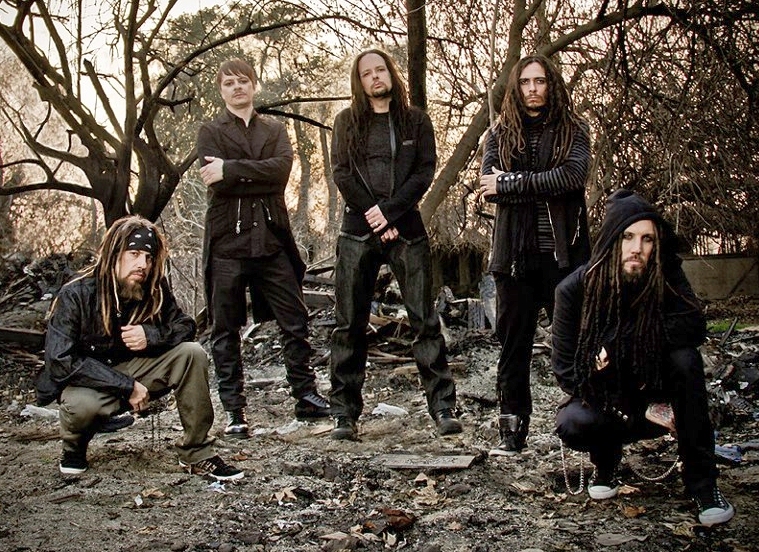 This Chicago native, 4 man group should be a household name to most of our readers. From a number of super famous radio hits, to many long forgotten B sides, Disturbed has had a truly full career and are still going strong.

Vocalist David Draiman is known by many for augmenting songs with his trademark grunts and screeches both on stage and in studio, which lends a very distinct sound to the 1-guitar band​.


Below is Disturbed performing in 2009.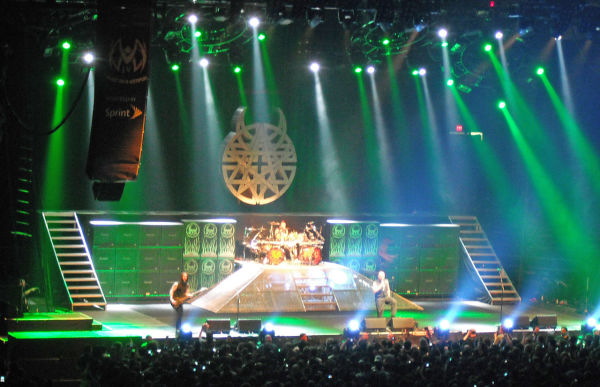 ​Some of the heaviest hitters in metal history as a whole, it's hard to deny the fact that this 9 peice group from Des Moines, Iowa had a monster impact on modern Nu-Metal. Slipknot referred to their fans strictly as Maggots, and led one of the best advertising and marketing campaigns of any metal band. Featuring a mixture of screaming and growling vocals, super drop tuned guitars, and multiple percussionists, Slipknot created and pushed a uniquely heavy sound unlike anything that had been done up to that point in time. Slipknot remains together and on hiatus despite the loss of 2 founding members. The band released its 5th album in the later part of 2014 and are expected to release another effort eventually. With their own music festival and an absolutely massive follower base that has been growing since 1999, Slipknot makes the cut as the #1 Most Influential Nu-Metal Band.

Below is Slipknot at Mayhem Festival on July 9, 2008​​.​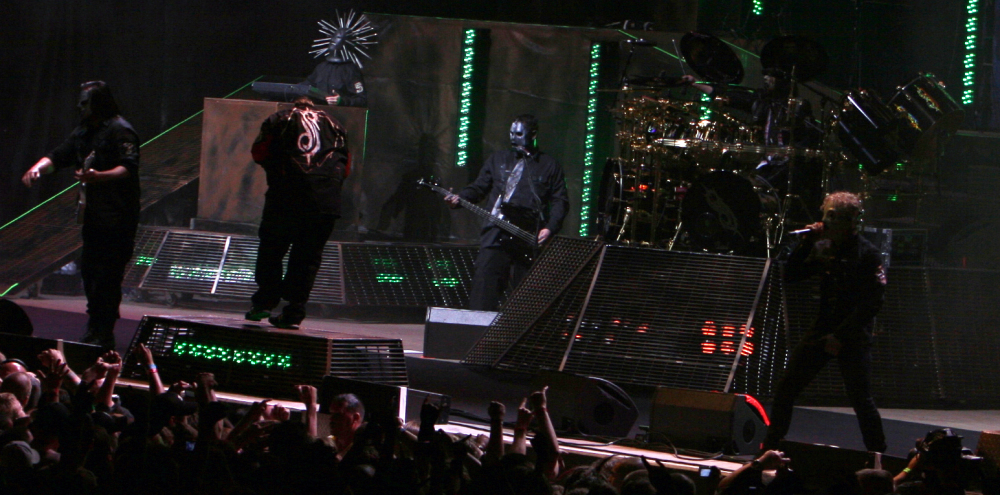 See other news stories

here

.